← Back to Bodyguard Stats and Ratings
What is Bodyguard About?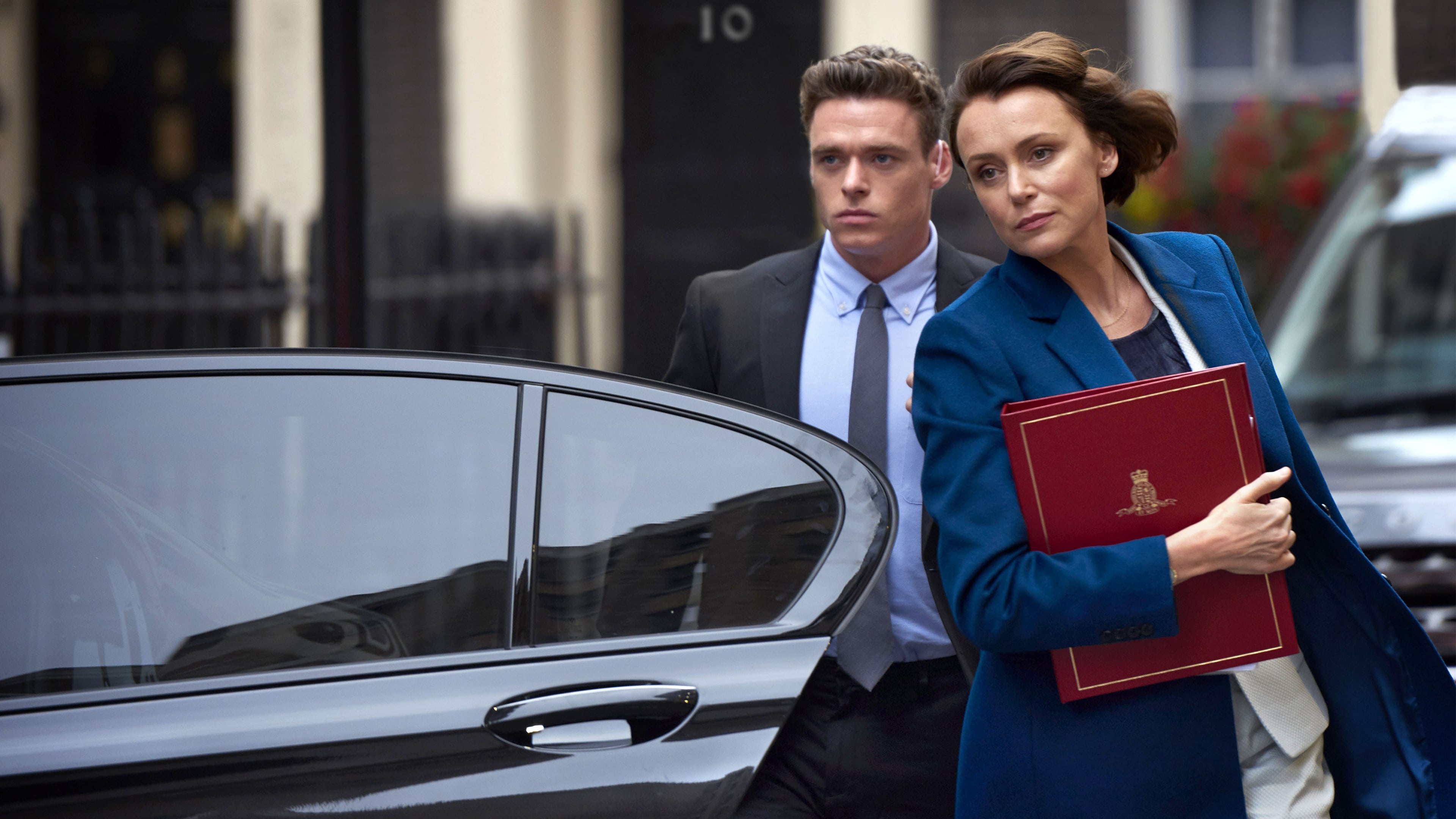 Bodyguard
Bodyguard is a thrilling British television series that takes viewers on a gripping journey into the life of David Budd, a former war veteran who becomes a police officer. Assigned to protect Julia Montague, a high-profile and controversial politician, Budd finds himself constantly on high alert, balancing the demands of his personal life with the responsibilities of his intense job. As the story unfolds, Budd becomes entangled in a complex web of political intrigue and conspiracy, where no one is safe, and allegiances constantly shift. With its expertly crafted suspense and intense action sequences, Bodyguard captivates audiences with its nuanced characters and thought-provoking themes. Exploring the consequences of trauma, the series delves into Budd's struggles with post-traumatic stress disorder (PTSD) and how this impacts his relationships and decision-making. As the tension builds and the layers of the plot are peeled back, viewers are kept on the edge of their seats, eagerly anticipating each twist and turn. With its stellar performances, tight writing, and unpredictable storyline, Bodyguard is a must-watch for fans of thrilling and suspenseful television.
The first episode of Bodyguard aired on August 26, 2018 and the most recent episode to air was on September 23, 2018.