← Back to Money Heist Stats and Ratings
What is Money Heist About?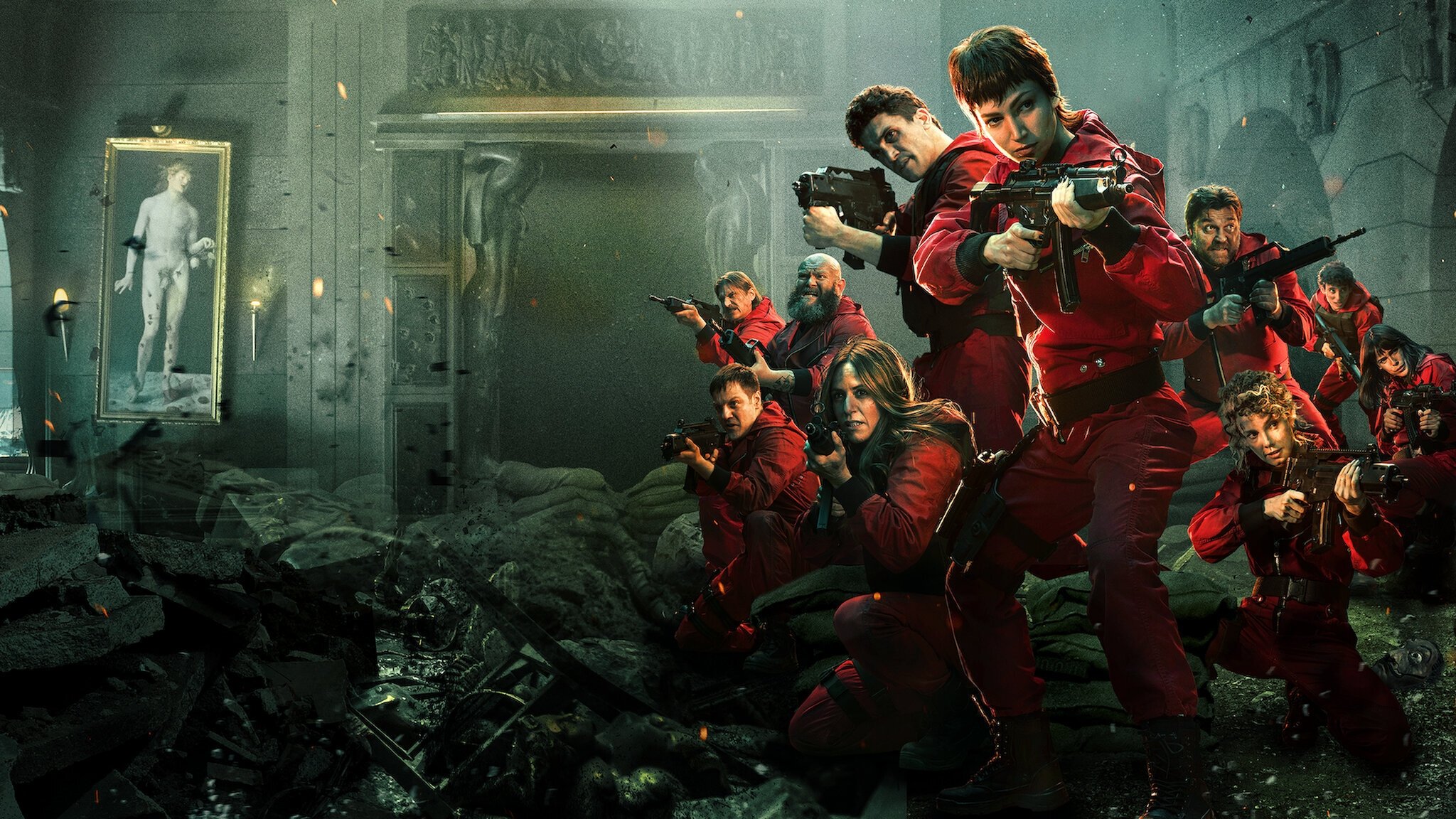 Money Heist
La Casa de Papel or as it's internationally known - Money Heist, is an acclaimed Spanish TV series that revolves around a well-planned heist on the Royal Mint of Spain by a band of peculiar criminals meticulously managed by their cunning leader 'The Professor'. It first aired on Spain's Antena 3 before being acquired by Netflix. The storyline spans over two heists, intricate of the narrative. The first heist, spread across Parts 1 and 2, narrates the group's attempt to print 2.4 billion euros whilst keeping Spanish police forces at bay for 11 days. The other heist, narrated across Parts 3 and 4, takes place at the Bank of Spain and is riddled with even more suspense and strategic ingenuity. The series is praised for its complex characters, gripping plot twists, and emotional depth, setting it apart from traditional heist stories. Comingled with these elements, it threads in the theme of resistance, love, and the concept of freedom, making it more than just a crime story and easily one of the best shows in the genre.
The first episode of Money Heist aired on May 02, 2017 and the most recent episode to air was on December 03, 2021.