← Back to Seinfeld Stats and Ratings
What is Seinfeld About?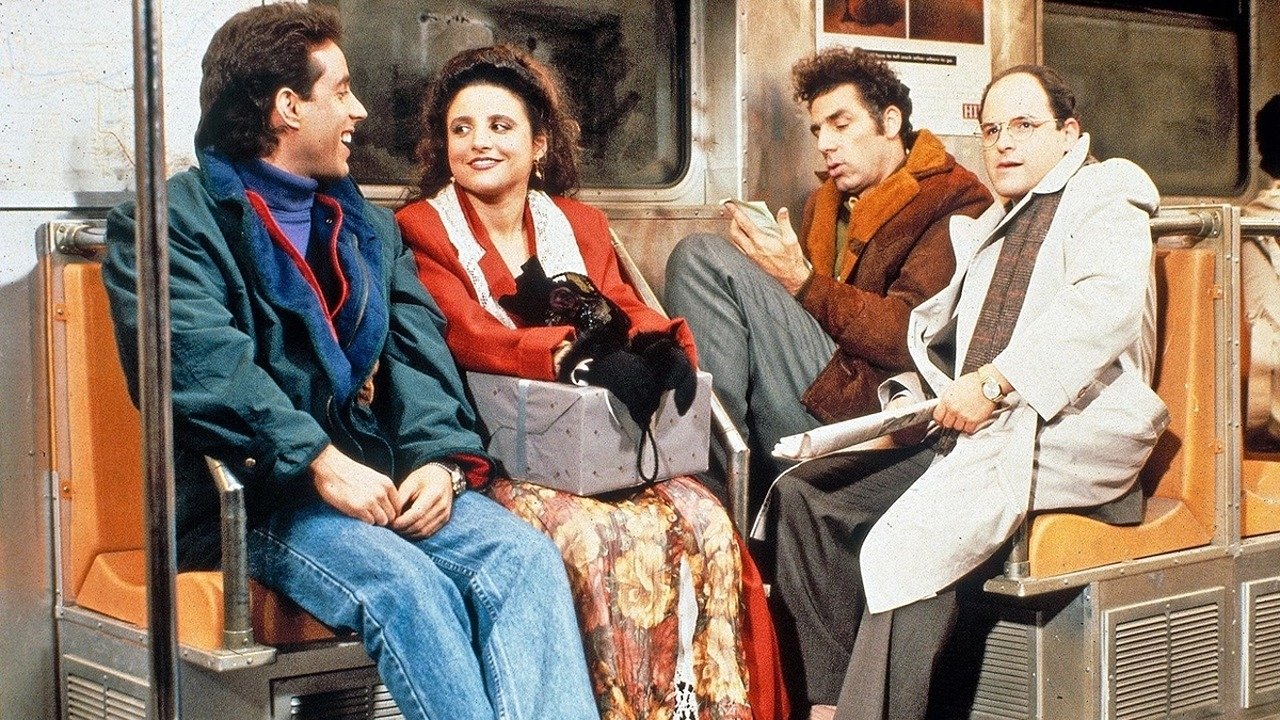 Seinfeld
Seinfeld is a sitcom that originally aired from 1989 to 1998 on NBC. Created by Larry David and Jerry Seinfeld, the show revolves around the lives of four friends living in Manhattan, New York City. The main characters include Jerry Seinfeld, a stand-up comedian who often finds himself in awkward situations; George Costanza, Jerry's best friend known for his neurotic behavior; Elaine Benes, Jerry's ex-girlfriend and close friend; and Cosmo Kramer, Jerry's neighbor, whose eccentricities regularly contribute to the comedic moments on the show. Seinfeld is known for its unique approach to storytelling, focusing on ordinary, everyday occurrences and turning them into humorous anecdotes. The series incorporates elements of observational comedy, exploring the minutiae of human behavior and social interactions in a witty and relatable manner. Over the course of its run, the show became a cultural phenomenon and garnered critical acclaim for its clever writing, ensemble cast performances, and memorable catchphrases. Seinfeld's influence on popular culture is undeniable, and its legacy as a classic sitcom endures to this day.
The first episode of Seinfeld aired on July 05, 1989 and the most recent episode to air was on May 14, 1998.