← Back to That '70s Show Stats and Ratings
What is That '70s Show About?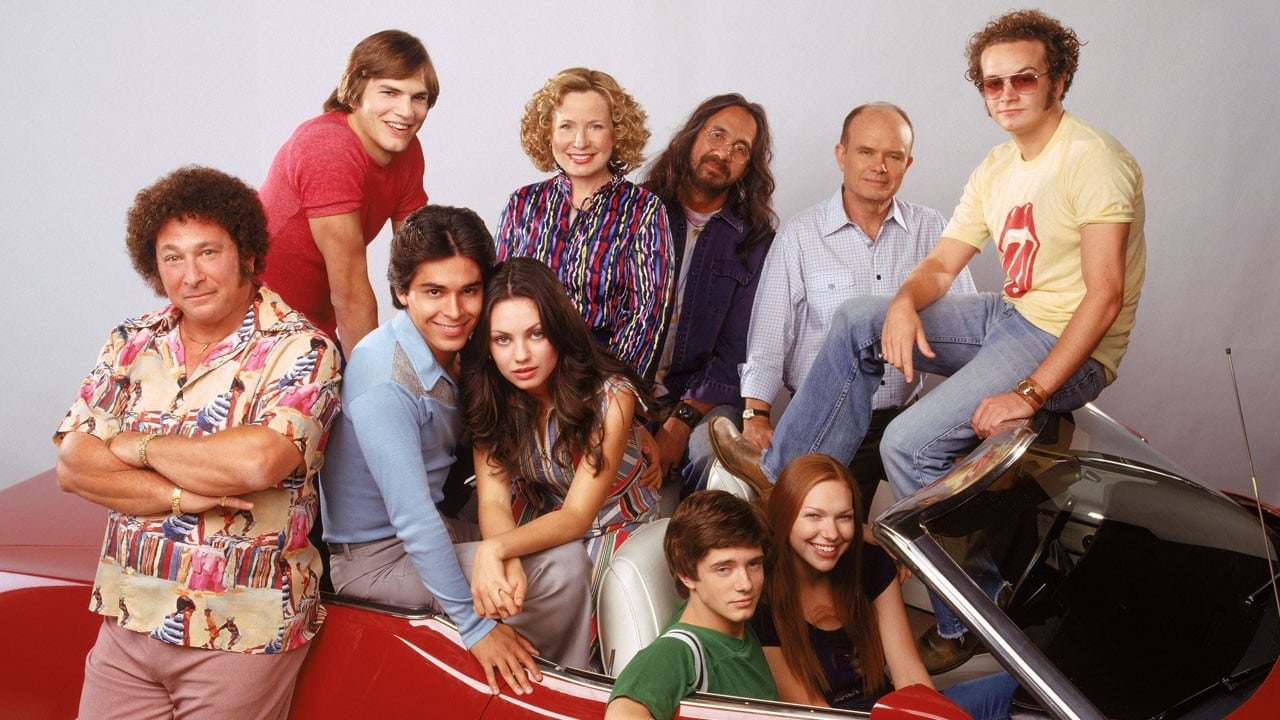 That '70s Show
That '70s Show is a beloved American television sitcom that originally aired for eight seasons from 1998 to 2006. The show, created by Bonnie Turner and Terry Turner, is set in the fictional suburban town of Point Place, Wisconsin, during the 1970s. It revolves around a group of teenagers, Eric Forman (played by Topher Grace), his friends Donna Pinciotti (Laura Prepon), Michael Kelso (Ashton Kutcher), Steven Hyde (Danny Masterson), Jackie Burkhart (Mila Kunis), and Fez (Wilmer Valderrama), as well as their respective families and other quirky characters in the neighborhood. That '70s Show is known for its witty humor, nostalgic references, and unique storytelling format, which often features psychedelic transitions and dream sequences that reflect the characters' experiences under the influence of marijuana. The show garnered a large following and critical acclaim for its well-written scripts, memorable characters, and relatable portrayal of teenage life in the '70s. Throughout its run, the show touched upon various important social and cultural issues of the era, including feminism, civil rights, disco, and the evolving political landscape. With its stellar ensemble cast and timeless appeal, That '70s Show remains a fan-favorite and cultural landmark in the world of television.
The first episode of That '70s Show aired on August 23, 1998 and the most recent episode to air was on May 18, 2006.